Jazzy's Mainely Lobster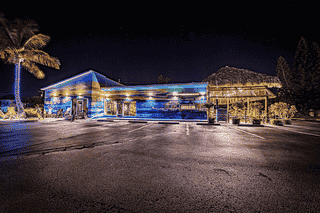 Jazzy's Mainely Lobster is a local, family owned restaurant with roots in Maine. Jazzy's is a wharf-style restaurant that provides you with true New England atmosphere and fresh seafood taste. Our seafood comes almost exclusively from the waters off the Florida Coast and Maine. Most of our fish is caught by local fishing companies and charters that we know.

At Jazzy's, seafood and the ocean are our passion. We feature live Maine Lobsters, Mussels, Clams and Fresh Catches for the best tasting seafood on the east coast. Whether you live here or are a visitor for the first time, Jazzy's Mainely Lobster is the place to get the freshest and best tasting seafood around.
Cocoa Beach
210 N. Orlando Avenue
Cocoa Beach, FL 32931

Hours
Monday - Sunday:
11:00 am - 10:00 pm